It's important to take your time when hiring a roofing contractor. While there will always be fast talking salespeople and deals "just too good to pass," it's more important to get a reputable, licensed contractor who will do the job right the first time. Jacob Enns Roofing is a proud member of the local Better Business Bureau. Checking with the BBB is always a great idea to see what kind of track record any roofer has before you spend money on roofing replacements.
Replacing a roof is a major undertaking, choosing Jacob Enns Roofing inc. is a decision you won't regret!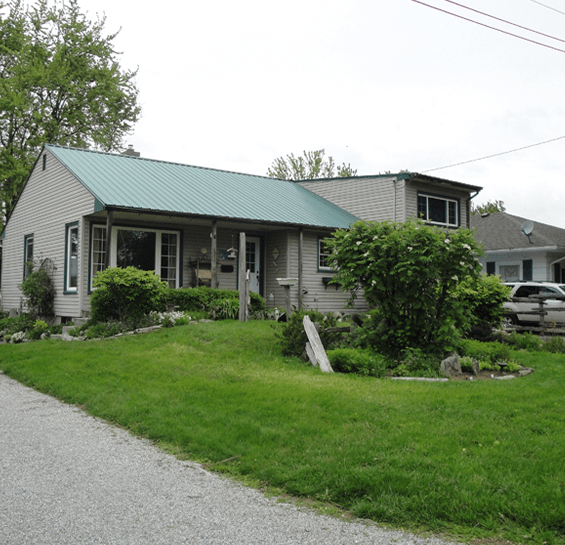 When is it Time to Replace my Roof?
Aside from the obvious signs, such as water leaks and missing shingles, how can you know when to replace a roof? There are several things to look at and the sooner you consider all the reasons, the better, so you will at least be prepared when it's time to look at roofing replacements. In fact, it's much better to be proactive than to wait for a catastrophe to happen. You should inspect your roof for damages or signs of wear and tear once a year.
When you inspect your roof on a regular basis, you will begin to see signs of wear and tear. This may not immediately necessitate a roofing replacement but it will help if you know the age of the roof and the material it is constructed of. For example, if you purchase a new home with an asphalt roof, depending on the type of asphalt shingles used, you'll know that the roof should last 25 or 30 years or more. If you don't know the age of your roof, watch for blistering, cracking, and whether or not you can see through the layers of the shingles.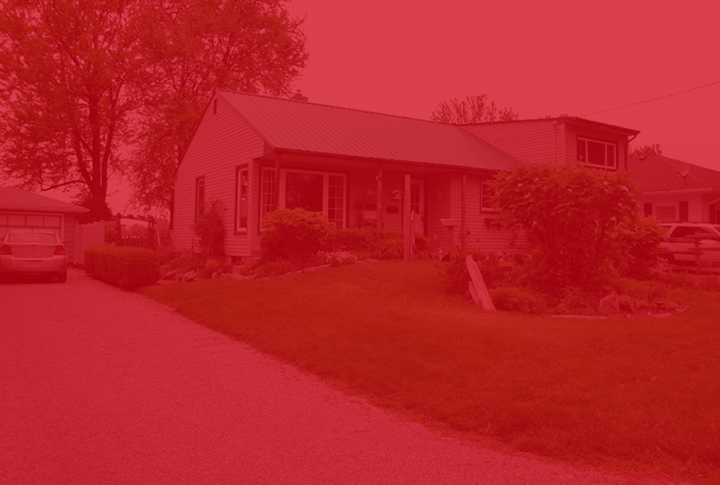 Metal roofing is a viable option and preferred by some who are considering roofing replacements. While it may be a little more expensive than asphalt shingles, metal roofing is an economical choice in the long run because it's easy to maintain. In addition, while you will hear the rain very clearly on a metal roof, you can rest assured, knowing it is waterproof.
Although there are several different metals used in metal roofing replacements, aluminum and steel are the most common. You can find these in a variety of colors and you can choose shingles or sheets. You'll also want to consider the thickness of your metal roofing; the higher the gauge number, the thinner the metal so you'll want to be aware of this as well. Metal roofing sheets are more common than the shingles and are faster to install than the metal shingles or any other material where each shingle has to be installed.
Metal roofing is also a good choice when you live in an area with a lot of snow and ice as these elements will slide off a metal roof much easier than other types of roofing materials. In addition, there's really nothing you have to do to maintain a metal roof so you can feel good about this roof lasting as long as your house lasts. Another advantage to metal roofing is that it is fire-retardant, which is an important consideration for homeowners. Finally, you might be able to get a discount on your homeowners insurance if you have a metal roof. Although not offered by every insurance agency, it is something you should ask your insurance agent about if you have or are considering getting a metal roof.
Not sure? Trust Our Clients.
I would like to acknowledge the excellent quality and service I have received from Enns Roofing. I had received a quote and timeline to install a steel roof on one of the shop buildings. The quote was fair and meeting with Pete he explained the job and answered my questions. The work was completed timely, the workmanship is excellent, the work site was cleaned up as promised. Not a screw or piece of material anywhere.

Thanks to Pete and his team
John Sawatsky
From aluminum to steel, we offer the highest quality material for your roof.